About Charleston Stories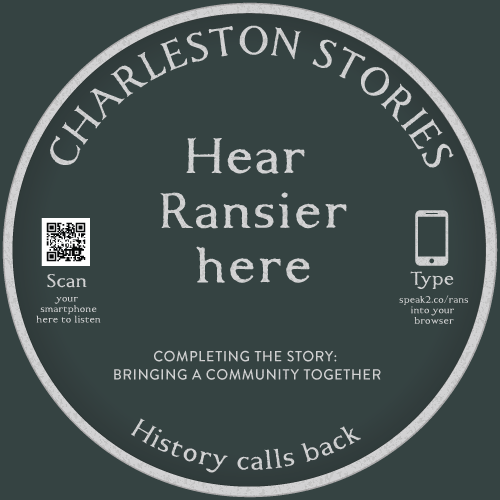 Charleston Stories: Bringing History To Life
If Charleston's monuments could talk, what stories would they tell? Charleston Stories invites you to experience this historic city in a new, contemporary way: LISTEN PLEASE!!!
Across the Charleston area, a number of statues and markers have been given the gift of speech. From The Grimke Sisters to Robert Smalls - who sailed to freedom - each has a story to tell. Together their history tells their chapter of Charleston's story.

Combining historical accuracy and mobile technology, Charleston Stories introduces a new way to explore the remarkable American city, a way to hear what each statue or marker has to say. Just pay them a visit, then swipe your smartphone on the nearby QR sign (Go to your app store to download the "QR READER" app.) and presto: you get a call back from the statue or monument!
Charleston Stories brings an accurate and contemporary perspective to the city's diverse culture. The monologues have been researched and written in collaboration with The Charleston History Commission. Each is factually accurate. The pieces have been voiced by volunteers from the Charleston community. Ultimately, Charleston Stories aims to share Charleston's history. By sharing these stories Charleston Stories aims to bring a community together.
Charleston Stories is funded by The Rainbow Group and is co-produced by Sing London, who brought talking statues to the world. Charleston Stories opens in May 2018 and runs for a minimum of two years.
JOIN US TO SEE WHO'S TALKING AND WHERE